The Tommy Hilfiger flag logo is recognised around the world as the symbol for classic quintessential American style. The label as well as the interior appeal to the customer seeking an interpretation of this classic style.
Retail stores have played a key role in establishing the brand. Tommy Hilfiger have opened over 200 stores since their first store opening in 1997. One of their latests being at a key location at Sandton City in Johannesburg with the recent opening of the first Tommy Hilfiger Denim in South Africa.
The shopfront features horizontally stacked subway tiles giving an introduction to the style of the interior – iconically traditional accents fused with modern design. The ambience is undoubtedly a classical American influence but in a refined sense and features a range of more antique features in the details.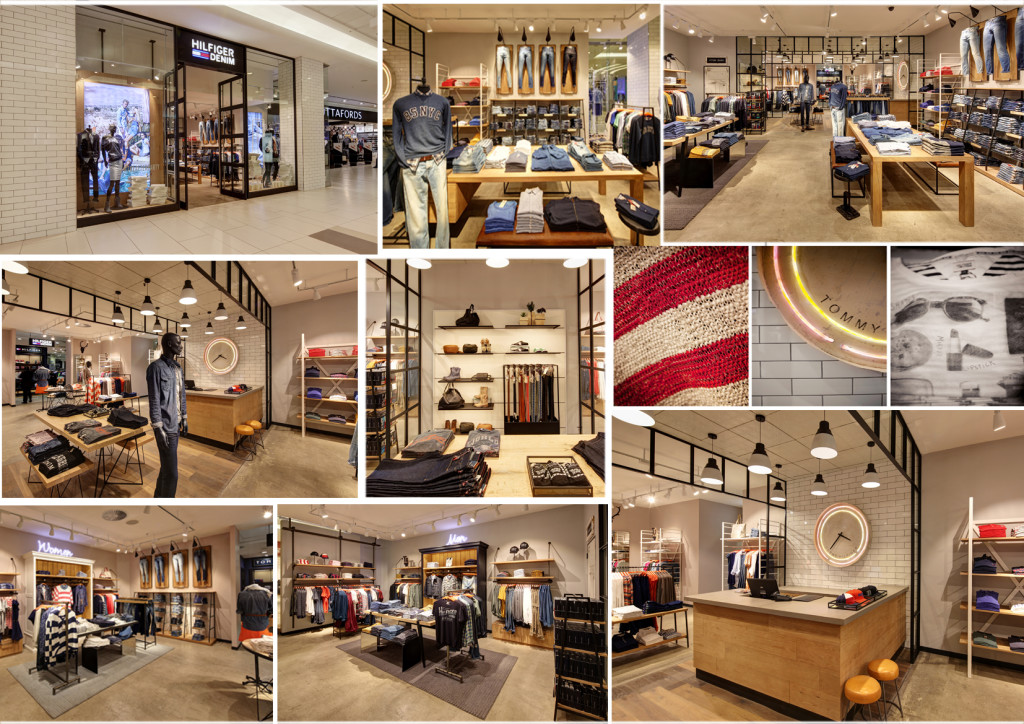 The store walls is left as a blank canvas against which the display of denim is set. The combination of stucco and timber flooring creates a neutral colour pallet of warmth and comfort within the space. Industrial elements are introduced by steel frameworks acting as subtle divisions between areas within the store. The wall clock feature behind the counter is striking and certainly a great reminder of the Tommy Hilfiger style.
Photo is courtesey of Jacobs Joinery and Shopfitters, the first company outside of Europe and USA approved to install for the Tommy Hilfiger brand.