Every office space needs a bulletin board, if not for organization, then for inspiration! It really inspires me to make and maintain my own mood board of sorts. I loved the idea of making an industrial memo board, and was so pleased to find the supplies were inexpensive and readily available! Check out these simple instructions to make your own and add inspiration to your own workspace.
Turn a steel grate into a memo board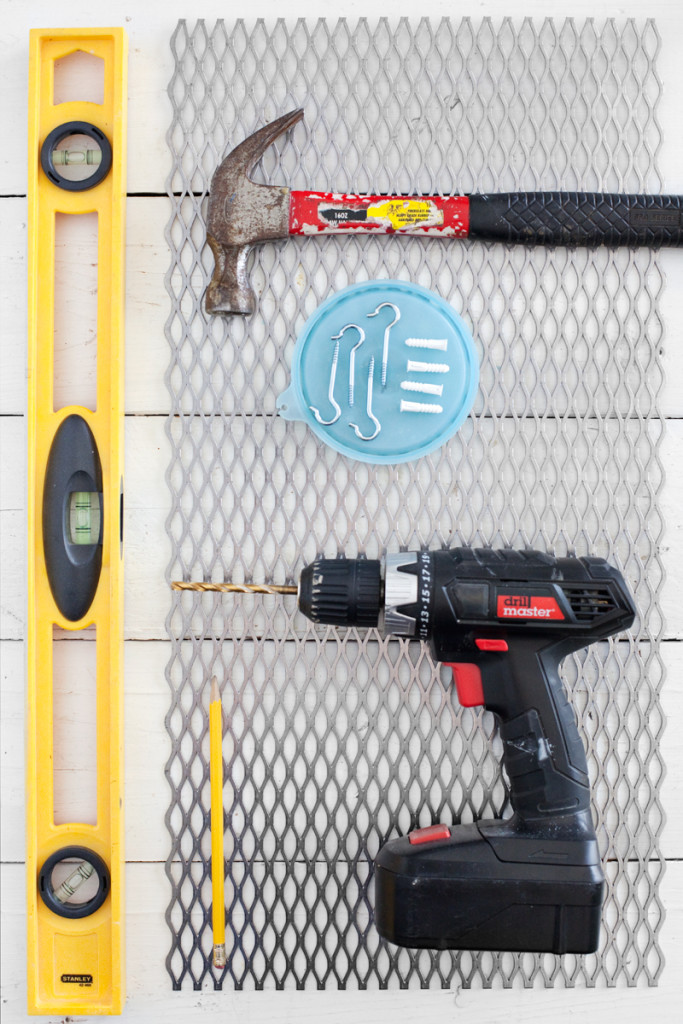 Supplies:
-metal grate (You can repurpose salvaged grates and if it's from an old braai, I'll advise you to put some elbow grease to it.)
-4 cup hooks (Size and length is up to you, but don't get any that are too fat, in this case size doesn't matter)
-4 anchors that fit your cup hooks
-power drill with drill bit
-hammer
-level
-pencil
Step One: Determine where you want the memo board to hang. Hold the steel grate in place and use a level to make sure it's straight. Using a pencil, mark out spots on the wall where you want the hooks to go. This is where you will be drilling holes in the next step and eventually where the hooks will fit between the holes in the grate to support it.
Step Two: Drill holes exactly on center with the marks you made in step one. The holes should be about the size of your drywall anchors. It's better to start with a hole a bit smaller than you think you will need, and then to go back and make it bigger if necessary.
Step Three: Tap the anchor into place with a hammer. It should be a bit snug, but you shouldn't crush the anchor as you hammer. If the fit is too tight, try a larger drill bit to make the hole a bit bigger.
Step Four: Twist the hooks into place. You might find the next step easier if you wait to place the grate up to the wall before adding the hooks. If so, you can easily take out the hooks and put them back in, thanks to the anchors.
Step Five: Hang your steel grate using the hooks for support. You can twist the hooks around until you get a good, level fit. My hooks didn't end up exactly where I had wanted them to be, so I tweaked their angles a bit and used a level to make sure my board was straight.
I used a mix of magnets, mini clothes pins, and even mini binder clips to fasten things to my memo board. For those of you living in Jozi, visit Starbucks in Cresta for some awesome crafty supplies. At the bottom, I used magnetic hooks to hang some thread and scissors. It's nice having a magnetic memo board and some scissors at hand.
You could even paint your memo board to suite your taste and decor! Enjoy your new grate idea!