Metal is creeping into our homes, from wallpaper to flooring, appliances to furniture.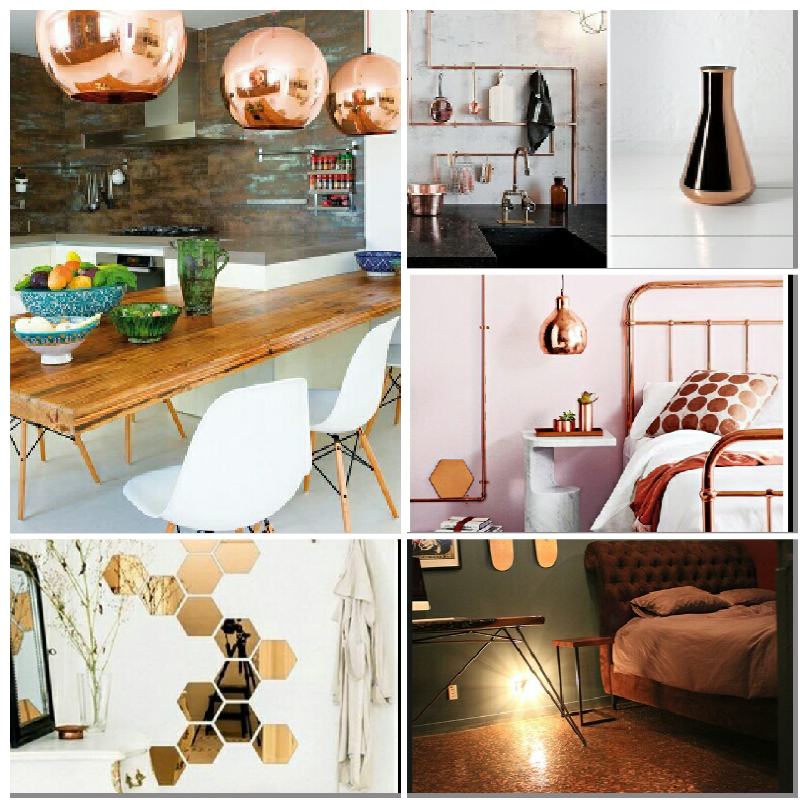 Using metal is hardly new. (I am now going to bore you with a short history lesson, bear with me, it's interesting). Medieval nobility used wrought iron in their homes long before we thought of it. Where did Knights get their shiny armour from? More recently, in the 20th century, trends shifted through the decades. In the Twenties, chrome was the thing for fixtures, accentuated by plenty of polished mirrors. The Sixties and Seventies saw Brutalist metalwork become popular, with designers forming chandeliers, wall sconces, lamps and sculpture from sheet metal cut with a torch. In the Eighties, gold and brass were de rigueur in smart interiors, before gold taps in the bathroom started to look less chic and more ostentatious.
This Metal revolution has been happening for a while and like any revolution, unpredictably crept up on us although there were signs we chose to ignore. First, chrome moved out of the bathroom and into slickly modernist lamps and furniture pieces. Then we started seeing wire shelving units and cage lights creeping into chic interiors. Now plated copper and brass is back.
The easiest way to enhance an interior  with copper or brass is to use decorations and accessories, often paired with soft pastel hues. Copper makes modern interior design and decorating look rich and stylish. Copper accents bring glowing, warm and beautiful deep orange and pink color shades into homes and work wonderful with all neutral colors.
Of course, metal is not necessarily the cheapest there are some clever things you can do on a budget that still look fabulous. For example, do you remember sticking coins to the floor of the school corridor just to laugh at someone who tries to pick it up? Well, your early onset creative abilities can be put to good use now, stick coins all over the floor or against the wall as a feature. Visit Builder's Warehouse and buy a few lenghts of copper piping. You can use these as rails or even legs on a coffee table. Another great way to bring majestic copper colours into homes is to use copper paint colours and fabrics.
Bling back metal!