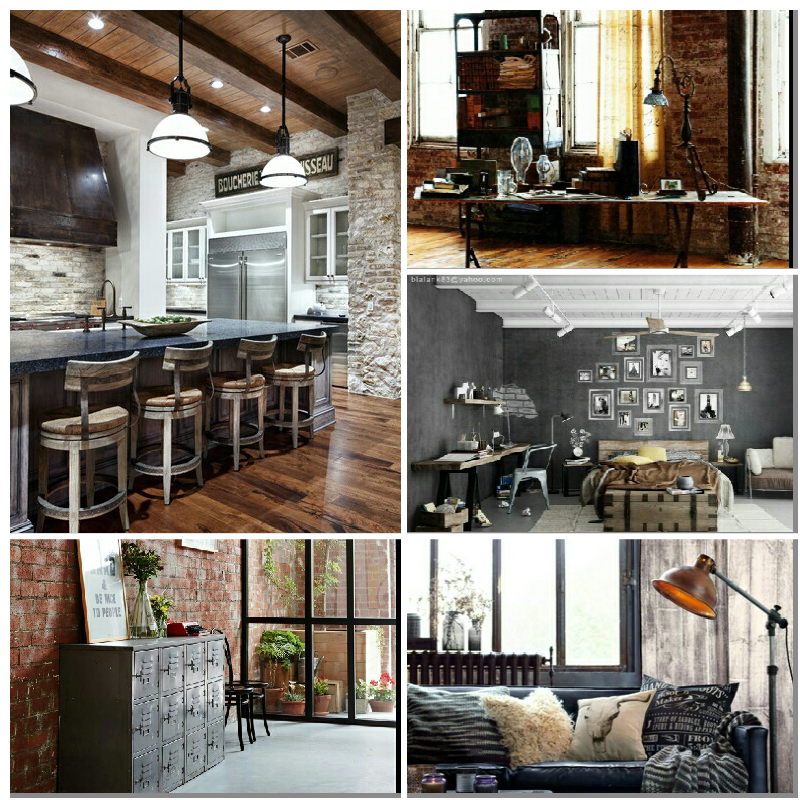 Industrial is about proudly displaying the building materials that many try to conceal, such as pipes and ducts.It's about adding a raw, unfinished look to the most thoughtfully designed home.
Historically "Industrial" referred to the period from 1900 to 1950 which produced the raw and functional aesthetic that has become a cornerstone of modern design as we know it today. The pieces, that inform a reclaimed style, are now highly popular among collectors and interior designers.
Repurposed metal and wood furniture, factory-type fittings and lights instantly say "industrial." Expose your roof trusses by removing your ceiling board. Natural, exposed brick, steel beams and columns, concrete on floors or countertops, rough timbers, exposed bulbs, and eclectic furniture are also key elements of this style. Monochromatic earth tones and neutral palettes are commonly associated with this style. The essence of the style ultimately lies with the art of combining raw materials to create a carefully planned "unfinished" look. To warm up the space incorporate plants and mix industrial style elements with contemporary and comfortable soft furnishings.
Let's start an Industrial Revolution!