I don't often steer away from the topic of Design in my blog, but I felt I had to include something more personal, perhaps lightly touching the topic of design.
As Joburgers we're too busy rushing around. Whether it's a social engagement, a work deadline, a long drive, shopping, social media or your latest blog post, there's always something else we need to be doing or somewhere else we need to be. We rarely get the chance to stand, stare and wander. Wander through the isles of words, wisdom and vast ocean of knowledge encapsulated between the walls of your most loyal friend – the local bookshop.
Skoobs is a concept bookstore covering approximately 1 200 square metres of space on two levels, set in the throbbing Tuscan heart of Montecasino in Fourways, Johannesburg.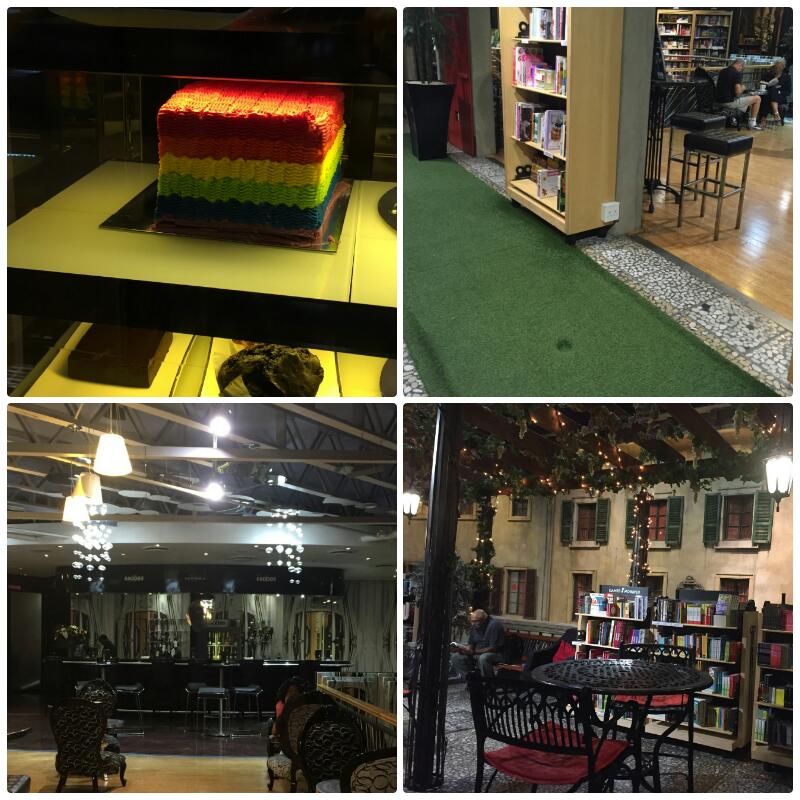 Today my partner and I dropped off our foster kid at Monte (because that is where teenagers hangout, right?) Leaving him with an endless choice of entertainment, we decided to find a place to watch the Cricket (of course) and somewhere I can page through a magazine. I was so relieved when we walked past Smooks and there all our dreams merged into reality. A bookstore with a coffee shop, champagne bar and what? They were showing the cricket.
I reccomend grabbing a grande cappuccino accompanied with a slice of delicious baked cheescake from Coffee Republic. They also had a very Pride inspired cake as an option it was tempting. Make use of the free Wi-Fi, you know, just to let everyone on social media know how sophisticated and cultured you are by checking in at Skoobs. My partner watched the cricket while I admired the beautiful crane origami folded from page sheets and suspended from the ceiling.
I'm certainly guilty of not having time for my own guilty pleasures and a bookshop crawl is one if them. Making the most of a rare opportunity, I read through a number of Architectural and Design books. Smooks offer such a diverse selection I could easily have come away with any number of other titles.
This is perhaps not an iconic bookshop from the perspective of an interior designer. However, functionally the layout is superb and certainly works well. I feel that they maximized the most prime selling areas in the space and configured the counter in such a way that it helps spotlight customer service.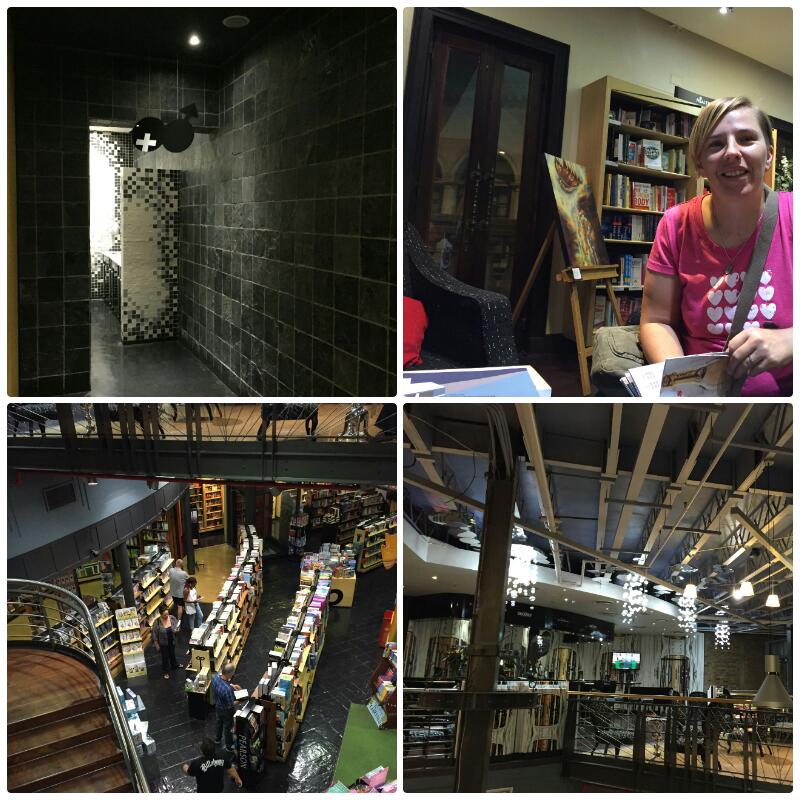 I do favour the upstairs section, away from the rush. Sitting on the wingback chairs made me feel a little lethargic, but that might be the influence from the glass of wine from the Champagne bar. The parquet flooring brings back a classical element of design and comfort, however still classically boxed in Vanilla creating a contrast with the dark tones and shiny surfaces of the Champagne bar section. For a glimpse of Tuscany, the "outside" terrace area is the perfect setting for paging through a cookery book.
It is a delightful place to visit and an excellent reminder that if you're in a bookshop you can forget about your surroundings and shake off the rush because you're in the presence of friends.