I have written a blog previously on upcoming trends for 2016. However, it is difficult determining 2016 trends that early on in the year. I decided to round up some of personal favourite design trends I have seen thusfar in 2016. I have used these trend elements in both residential, hospitality and retail projects this year and as a personal prediction, I think these trends will be staying for quite some time.
I have noted lighter shades, especially based around timber floors, furniture pieces and wall panelling. There is a move a toward brighter, minimal spaces. This move is mostly inspired by the Nordic influence on interiors. This style continues with its abundance of clear light, space, and simple, ergonomic furnishings.
While the subway had a major moment, I think that we will be seeing a lot more of a graphic aesthetic when it comes to tiling and wall coverings.
With Pantone announcing one of its 2016 colours of the year as Rose Quartz, this pale dusty pink is now on everyone's radar. In contrast and more locally, Plascon's colour forcast predicted Atlantic Beach B5-B1-1 as the colour to dominate in 2016. Both these colours speak to the so called "Pastel Punk" trend which specifically entered the scenes this year. I have ultimately used both Rose Quartz and Atlantic Beach in recent interiors, because we are just spoiled with choice.
Again, a roll over from last year, marble. Small pops of marble, both light and dark is making its debut once again. We are moving towards more elemental and homogenous elements. These stones are paired with more futuristic elements such as metals, therefore lending materials from the oar and adapting these to the future trends.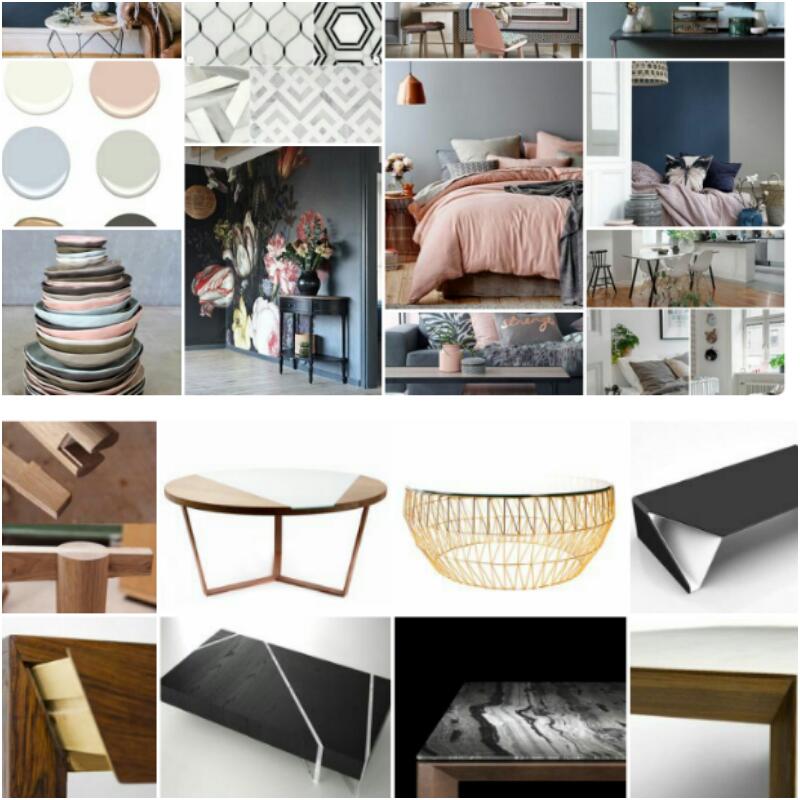 This year, thus far, we continue to see greenery in spaces from hanging pants, large statement greenery, succulents and cactus. Also look out for an increase in green walls for interiors and also used as partitions in outdoor and urban spaces.
This year be prepared to see more experimentation with colour on walls but only painted partially or in the form of geometric shapes.
Reflection is still a theme dominating decorative assents in metallized surfaces. I doubt that the ever-popular metalics will be disappearing anytime soon. Metallic touches such as copper and rose gold are everywhere right now and will continue this year for sure. Of course brass will also still feature throughout. These finishes evoke a sense of prosperity and longevity by adding drama to any interior.
Saturated wood panels inspired by 70's design will be coming up more this year. Actually everything 70's will be making an entrance it seems, especially in pattern and motifs.
Be prepared to see a lot more concrete used on flooring and walls. Using concrete instead of traditional flooring is becoming popular in achieving an updated industrial but contemporary look. Although this also fits with the rise of Neo Brutilism entering both the design and Architectural scene. This look is not quite as stark but rather hearkens back to the turn-of-the-century industrial era. This modern varient of industrialism generally introduces copper and brass tone accents rather than conventional exposed steel.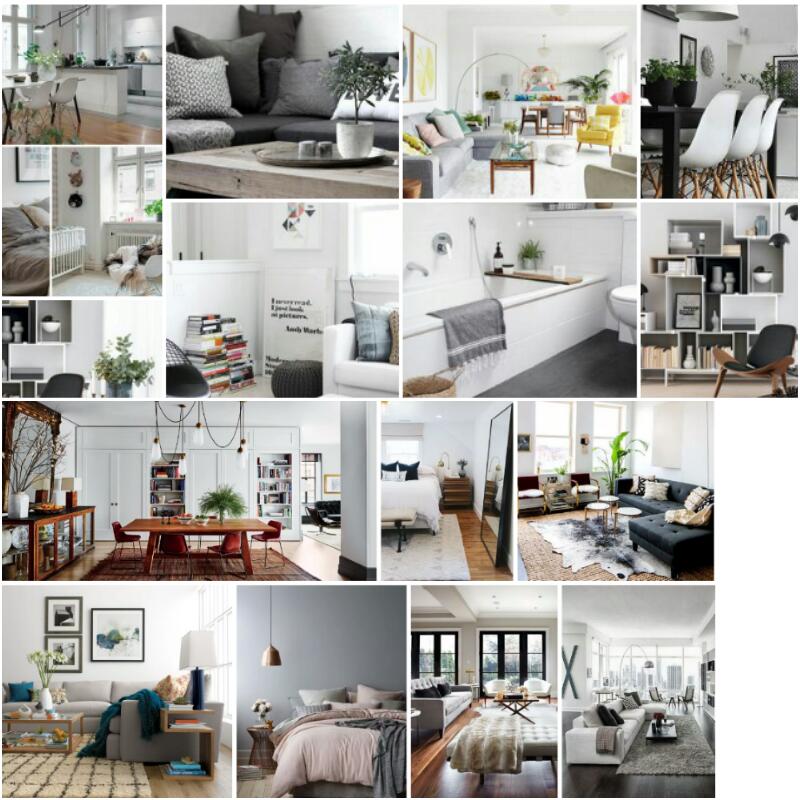 The mid-1900s produced some of the most iconic pieces in modern design. This is characterized by refined lines, natural shapes and the use of new materials. Expect to see even more Mid-Century Modern pieces, prodominently in feature furniture, lighting and wall panelling.
An off-shoot of the mid-century modern movement, Scandinavian design introduced a popular minimalist look.
Featuring gentle contours, playful accent colours, and a balance of engineered and organic materials. A great majority of Scandinavian interiors use white with gray tones as the foundation colours. More recently pastels were introduced and especially Rose Quartz.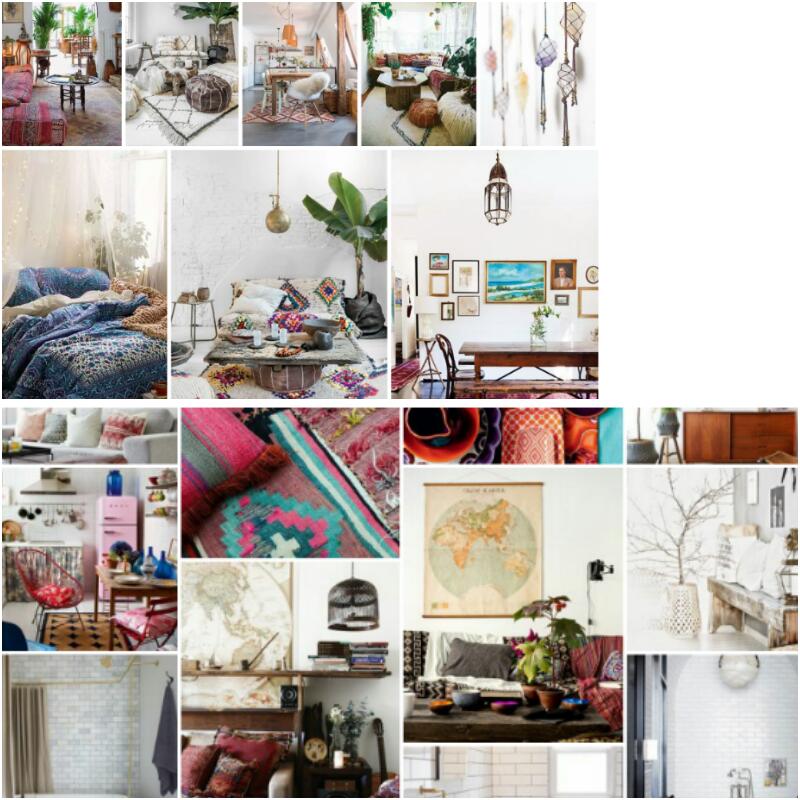 I am very excited about the Bohemian style stepping onto the scene. This trend is for the adventurous and free-spirited who loves to sprinkle souvenirs from journeys past around a room. Craftsmanship is key in this style and feature handmade aspects. The authentic artisanal quality of products will be a focus with people seeking out traditionally made products in different handcrafted techniques. This style features rich exotic patterns, layered textiles and vibrant colours (especially red , denim and purple hues). These elements are easily introduced through hand-knotted carpets, hand weaves, and basket work. Also be on the lookout for boho chic textiles, Moroccan prints and nomadic vibes.
I hope these updated trends will inspire and act as a guideline for your own interiors! Feel free to contact me or comment.