While quality products and good service are very important to retailers, they often overlook the importance of a well-designed space. Let us take you through some retail design mistakes to avoid when getting your store designed.
LOCATION
I suggest that you hire your store designer well in advance of even renting or buying the property that you intend to use for your store. If you get them on board beforehand they can advise you on what type, size, location and many other important features you should consider. This could save you loads of time and money in the long run. I often provide an additional service to assist the client / tenant with leasing agreements with the landlord to ensure that the terms are negotiated beforehand.
LIGHTING
Improper or inefficient lighting will directly affect your customer's experience of the store. This can sometimes make them leave the store. Lighting creates mood, therefore a customers is more likely to purchase your product when the correct mood is set. Each product on display has its own particular type of lighting, for example the lighting in a Jeweler with be different from an Electronics store.
STORAGE
Without proper planning and calculations of how much stock you estimate to turn over you can run into problems with getting a retail store that is too big or too small. A Retail Designer can advise you on this issue. In addition, buying shelving and merchandising racks that look good, but aren't functional is another no-no – leave it to the professionals to suggest what is best for your individual needs and product.
DISPLAY
How you merchandise is displayed can greatly affect sales, but some retailers don't consider the way their customers shop when laying out their stores. Ensure that your Retail Designer is aware of the product you are displaying in order for the designer to acquire a relevant case study.
CHECK OUT
Many store owners forget that the checkout area is one of the most important design elements of the store. They assume that once the customer gets there they have the sale in the bag, literally, but this is not always the case. Customers take note of cleanliness and organization behind the counter, it is key to incorporate enough storage behind the counter. Cluttered or obstructed exits are a hindrance and do not give the customer a good last impression of the store. Retail designers will give this area the attention it deserves.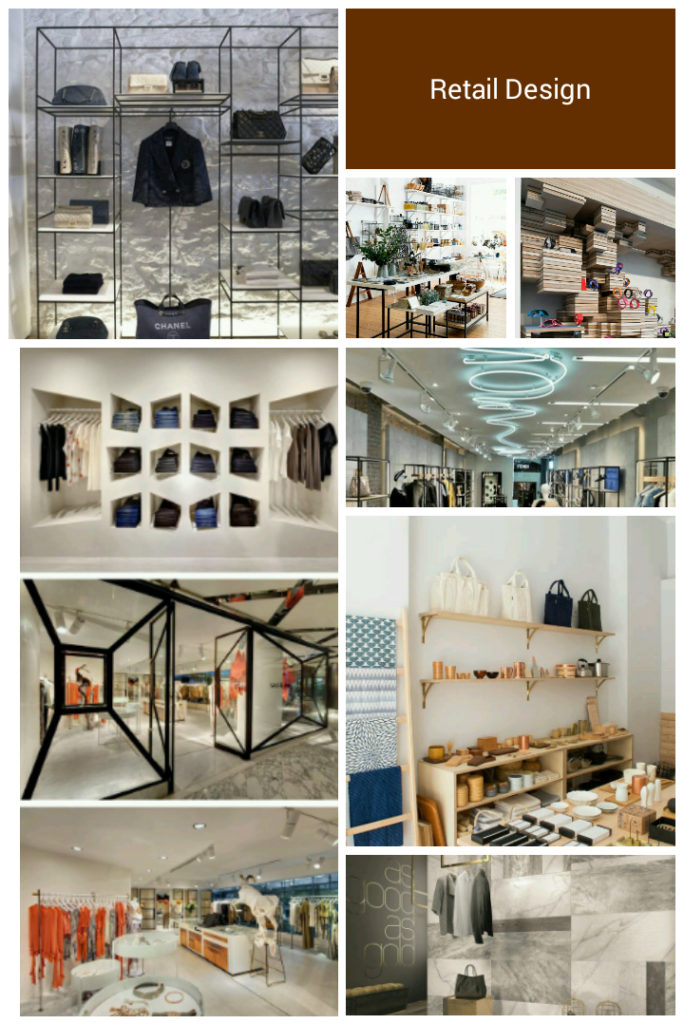 Bevel Interior Design is known for creating innovative spaces with meticulous attention to detail for visionary clients. We are some of the most reputable Retail designers in South Africa.
Get in touch with us today for an obligation free quote.